Our outdoor area has had a makeover! Look at our fantastic new climbing frame and slide! We are having so much fun!
Our first topic this year was
'Lets go on Safari'
The children created a wonderful display based on the story 'Handa's Surprise'. We worked hard to create a story map to show Handa's journey. Nursery, Reception and Year 1 created some beautiful art work and writing for our class display.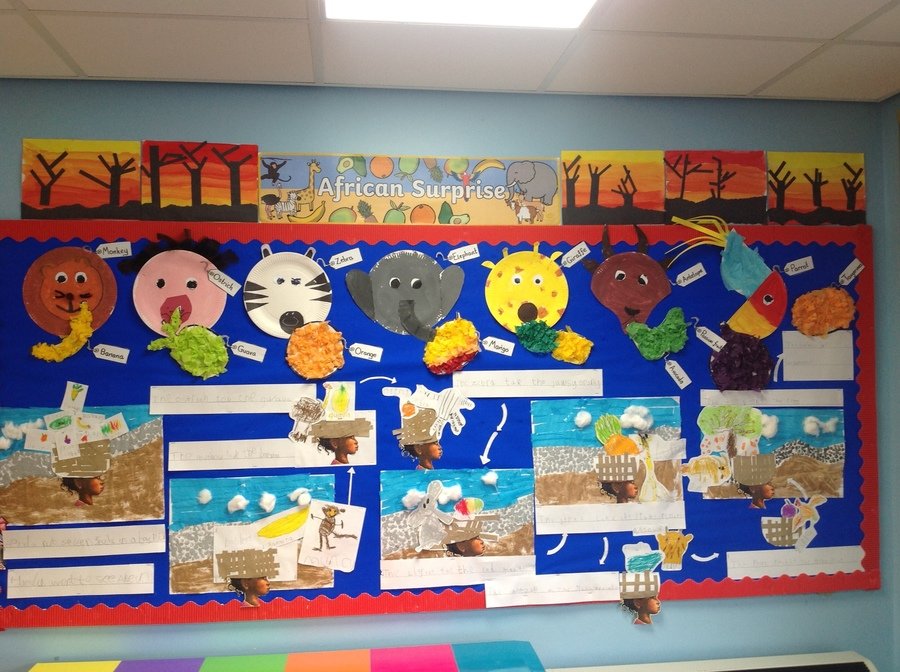 We enjoyed taste testing the different tropical fruits from the story.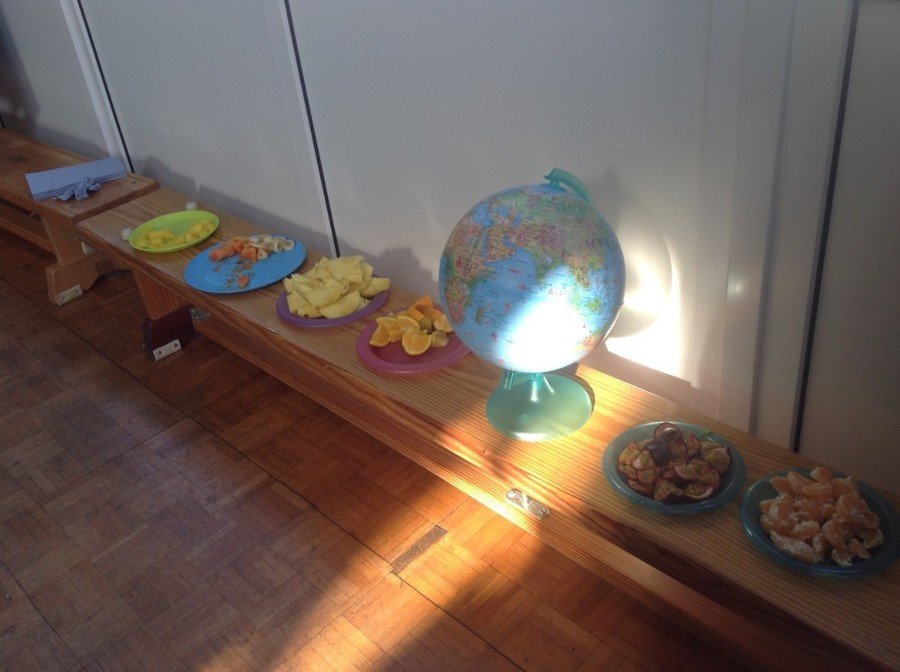 Nursery and Reception enjoyed labelling different parts of the body as part of their Science topic.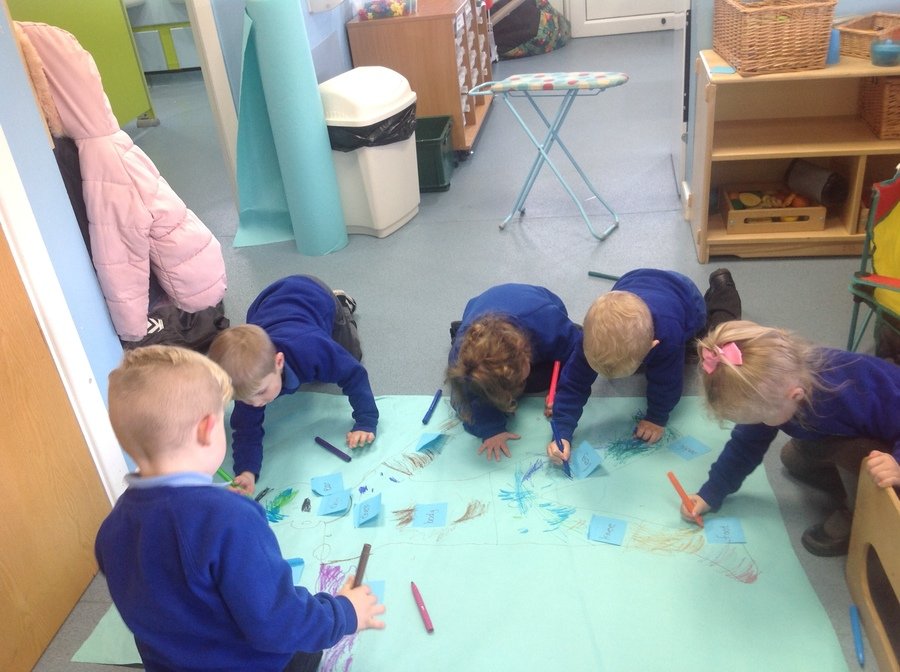 The children in Class 1 really enjoyed learning about 'The Solar System' as part of National Space Week. They created wonderful rockets and space pictures to show the varying size of the planets using different sized pom poms and paint.