Prayer and Liturgy
Our pupil led Prayer and Liturgy takes place in Nursery and KS1 and with KS2 on Tuesday mornings where children from Years 5 and 6 prepare our weekly collective worship using liturgy ideas from the Cafod website, Wednesday Word and ideas from their RE lessons from the previous week.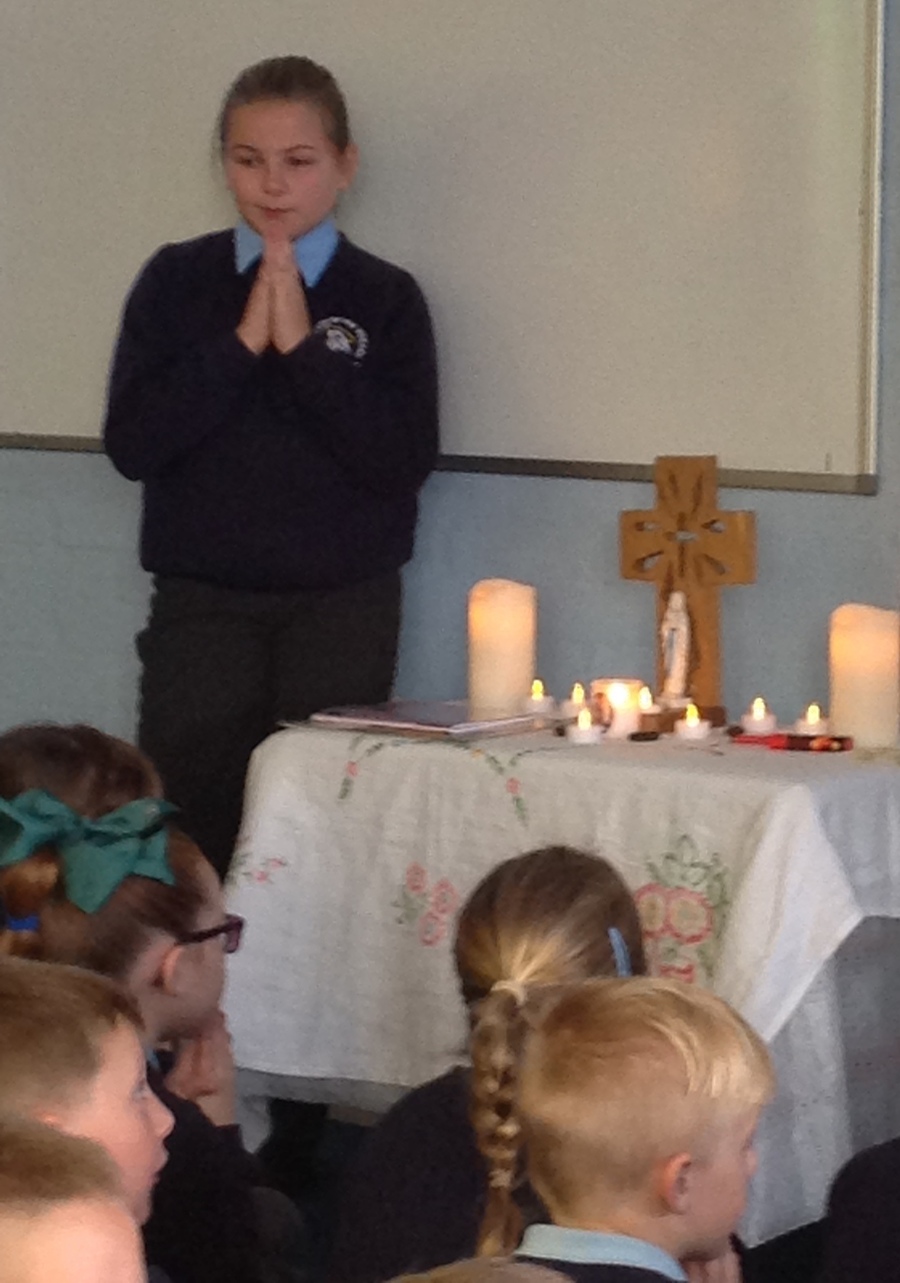 During our week of Remembrance the whole school came together to share in a thought provoking Prayer and Liturgy to enable us to have quiet time to reflect upon the acts of bravery and the sacrifice that others have made for us throughout the conflicts since WW1.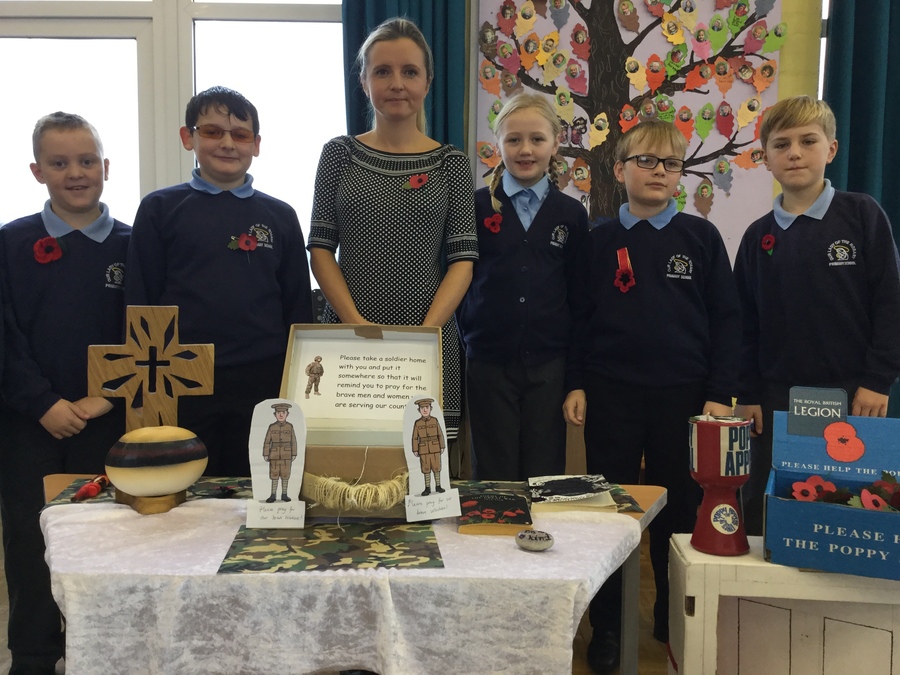 Mark and Sarah
Once a month Mark and Sarah come and lead our Prayer and Liturgy. We enjoy learning new songs about Jesus and listening to His word. We have time to reflect and listen to God and to say thank you for always being with us.
Open the Book
Every few weeks, members from our local Christian community come and work with our pupils to retell some of the key parts of the Bible. They lead our Prayer and Liturgy sessions bringing the Bible to life and helping our pupils gain a deeper understanding of God's love.