School Council
School Council meet on a Wednesday lunchtime and discuss initiatives and issues affecting children in our school. New members are elected annually.
Meet our School Council Members for 2015-2016: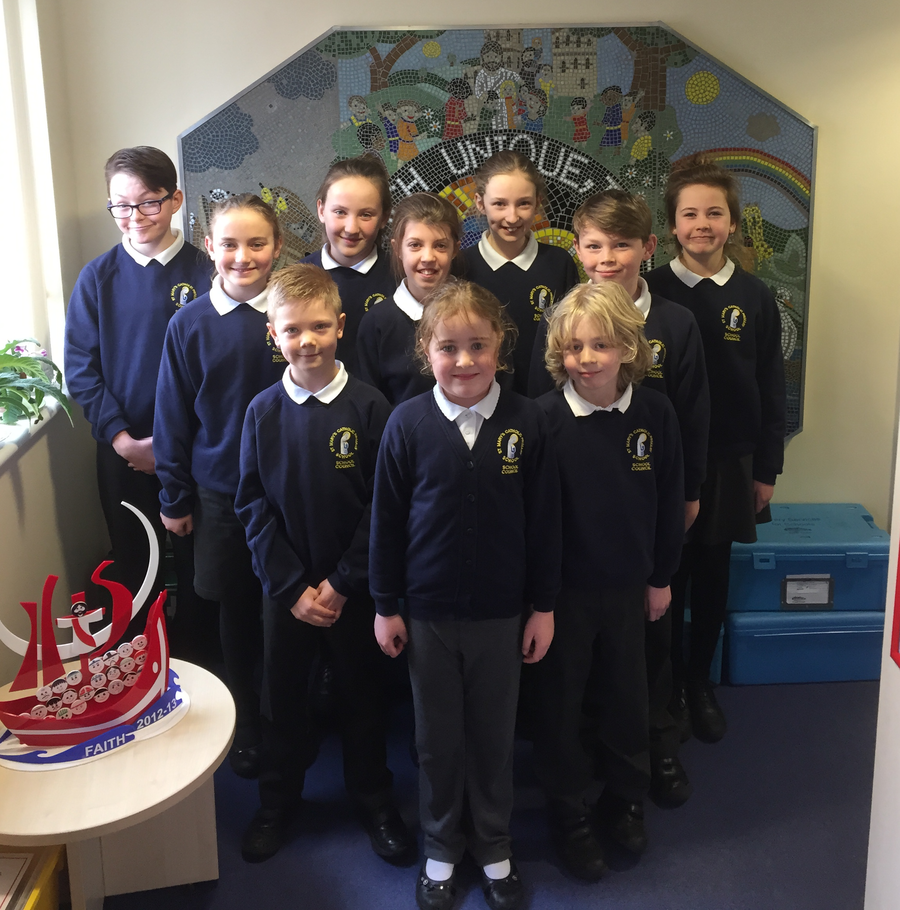 Mrs N. Rielly

Headteacher

Miss A. Jones

Treasurer

Rebecca

Year 6

Cian

Year 6

Hazel

Year 6

Erica

Year 6

Jamie

Year 5

Joe

Year 4

Harry

Year 3

Finley

Key Stage 1

Beth

Key Stage 1
Autumn Term 2015
Our school council have been incredibly busy this term.

We have nominated our new members and we all have important roles.
We now have our hall display where we display all of our ideas and actions to visitors and the rest of the school.
We have purchased school council jumpers so that we stand out to the rest of the school.
We have a display in all of our classrooms.
We have focused on actions and goals.