Meet our new Sports Leaders
Oliver Carswell from Furness Academy came into St Mary's school to train our newly appointed Sports Leaders. He taught them how to keep children at our school more active and how to be successful playtime leaders. Sports leaders are looking forward to start their role.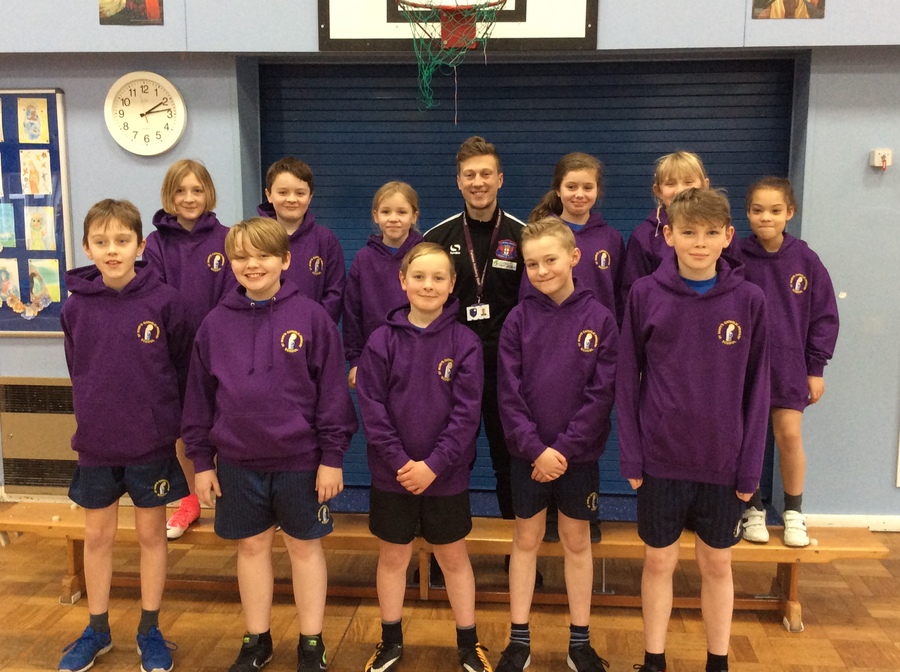 Olympian Inspiration Day with Brendan Rielly
September 2017
Olympian champion Brendan Rielly came to St Mary's at the beginning of the year to share his experience and passion for sport and inspire our children to set and achieve their goals and dreams. We had lots of young athletes on the playground that week trying their best to do high jumps and running.
Football Tournament
October 2017
Well done to our Year 5/6 team for taking part in UIverston Football tournament. They played brilliantly and came second. What a great result!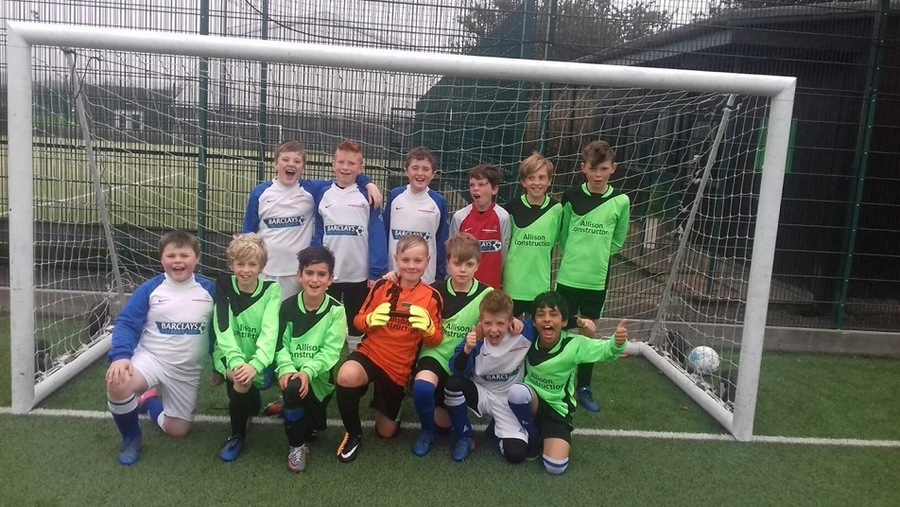 Year 3/4 Cross Country Event
October 2017
Well done to all our athletes who competed in the cross country event. We had some great results with two of our girls coming second in Year 3 and 4 girls race. St Mary's are very proud of you.
Quicksticks Festival
November 2017
Sport Hall Athletics Tournament
November 2017
We had a team of 6 boys and 6 girls from Year 5 and 6 representing St Mary's School at the Sport Hall tournament. They all did extremely well and were very pleased with their team and personal results. Well done!
Brathay 10 School Challenge 2016
St Mary's and other local schools are taking part in Brathay 10 school challenge on March 8th at Furness Academy. The event involves each child running a mile around the new athletics track at the Academy. Each school in Furness will have 26 children running in the event however, Ulverston cluster will be represented by a team made up of children from St Mary's, Church Walk, Croftlands Juniors and Sir John Barrow.
There will be 6 or 7 children chosen from each of these four schools. Each child will be expected to fundraise some money towards the challenge with the support of their schools. The money raised will go towards the Brathay Trust which benefits young people in the Furness area. If you would like more information on the trust, you can visit the link https://www.brathay.org.uk/appeal/focus-on-furness
Key Stage 2 children are enjoying their training sessions to prepare them for running 1 mile on the 8th March. It is a great challenge for some of us!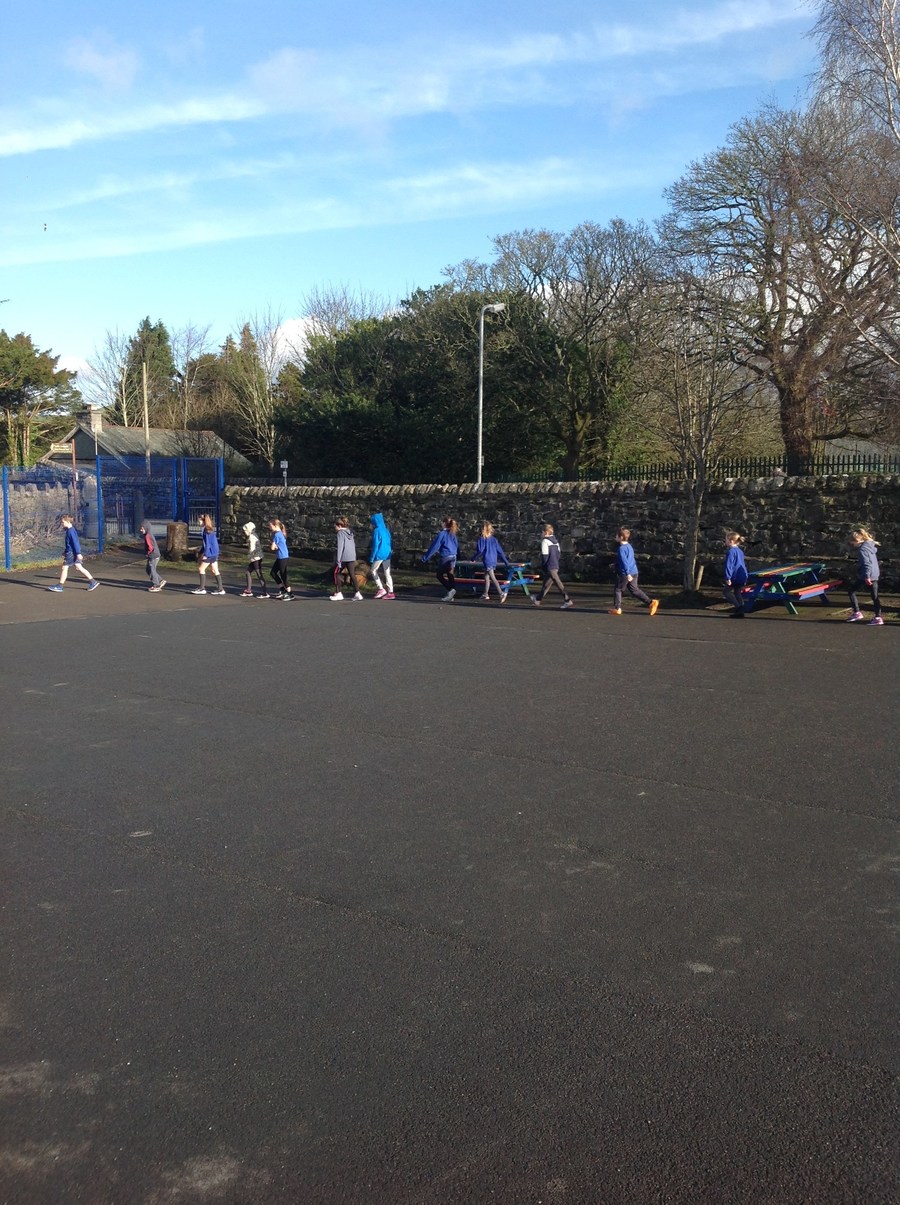 Key Steps 1 Competition
Our Key Stage 1 Gymnastics team performed really well in Key Steps 1 competition at UVHS on the 2nd February 2016. Well done! You are little stars!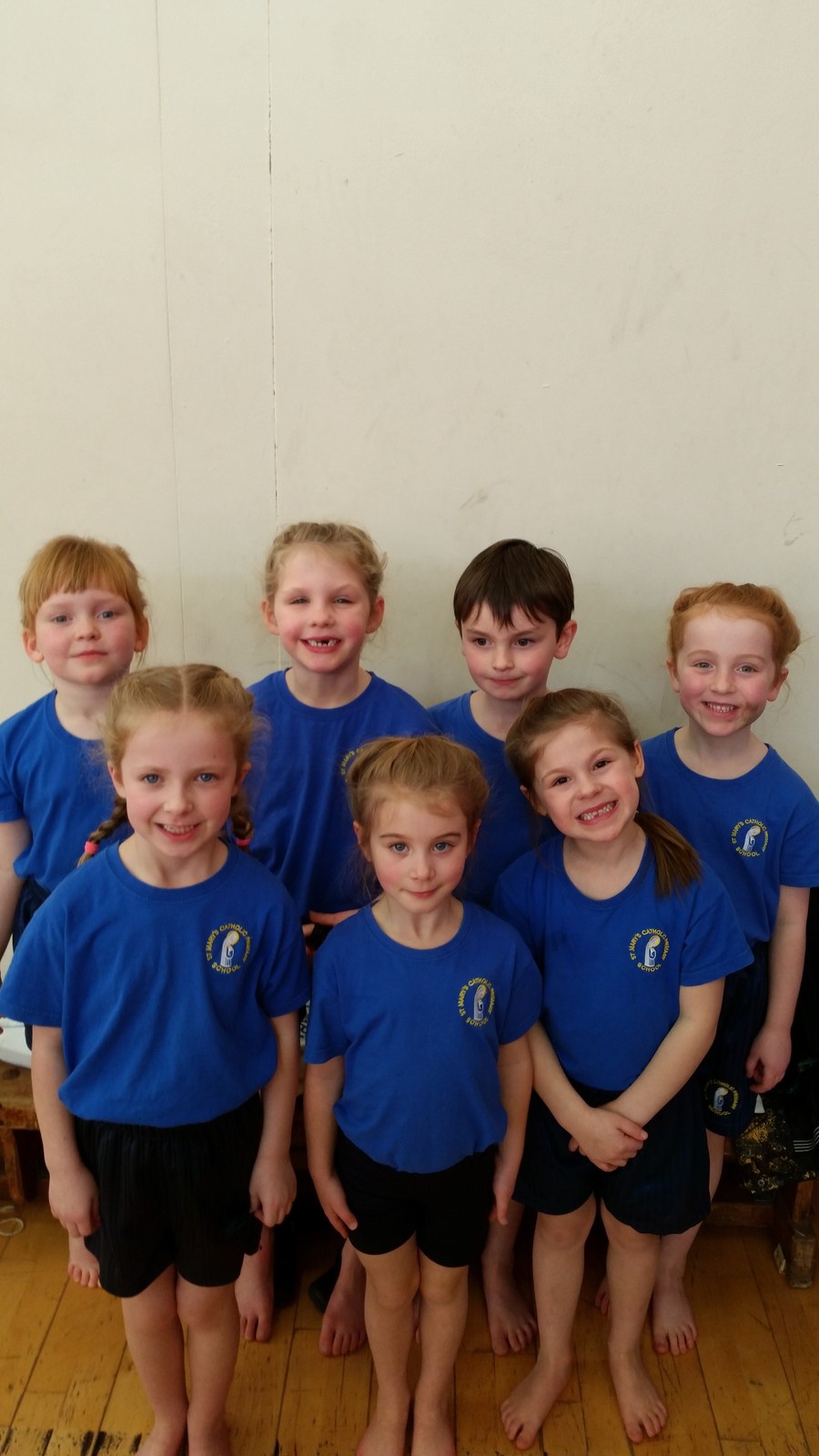 Quicksticks Hockey Competition
On Thursday 5th November 2015 some children from Year 3 and 4 took part in a Quicksticks Hockey competition. Despite the abysmal weather St Mary's pupils' spirits were not dampened. They were supported by cheering and enthusiastic parents and members of staff.
All of the children played extremely well and St Mary's came 3rd out of 5 teams, only missing out on 2nd place by one point.
St Mary's would like to thank UVHS for organising the event and to say how proud they are of our children for their effort and exemplary behaviour.