RE Days
We had an RE day to celebrate the month of The Holy Rosary.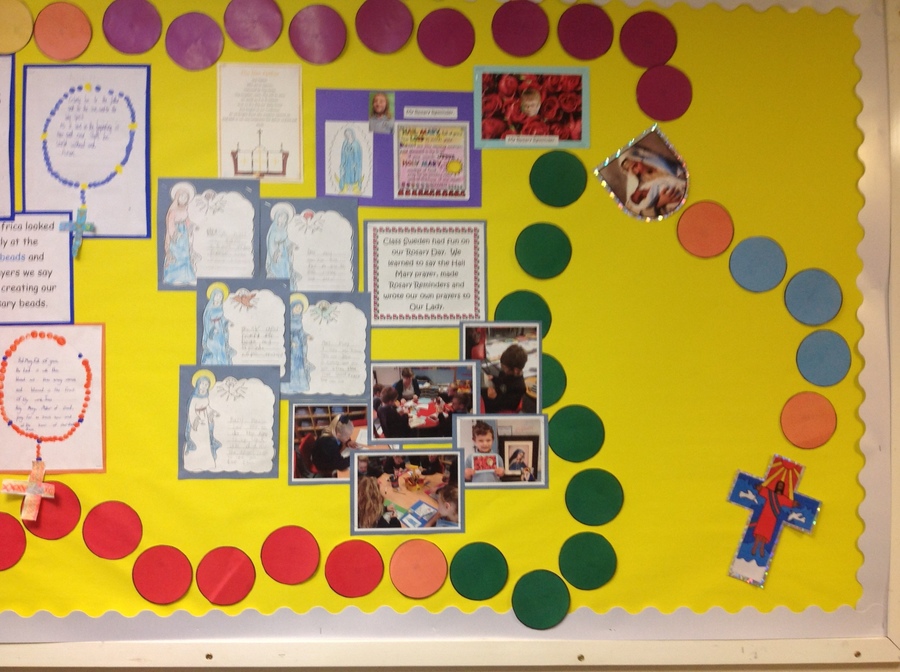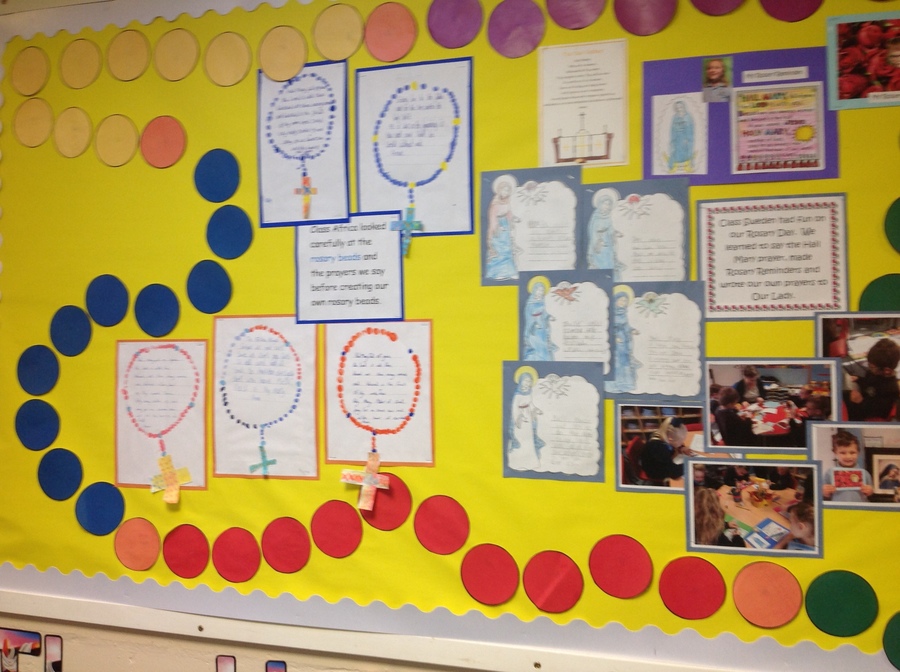 RE Days
In preparation for Easter, each class looked at a different part of Holy week - Palm Sunday, Maundy Thursday, Good Friday, Easter Sunday. The children travelled around each classroom examining what happened.
Straight after our RE day, some of the children's work was displayed in the Bible Bookshop 'Cornerstones' in Ulverston. The owner of the shop was delighted with her window display and had lots of positive comments from her customers.